Offensive Playmaking and Scoring
tracks the following play types: transition, isolation, pick & roll ball handler, pick & roll roll man, post up, spot up, handoff, cut, off screen and putbacks.
Offensive Movement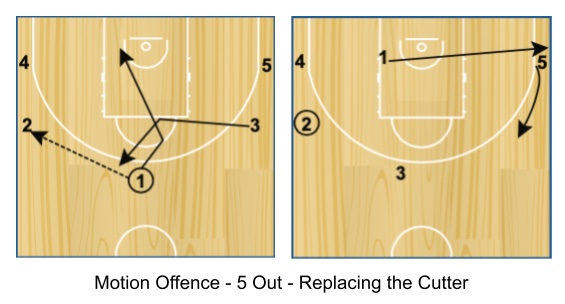 Notice how the movement involve some initial cut into a threatening position, and not just a straight line. In general straight line cuts make sense when your defender has their back to you and therefore can't see you.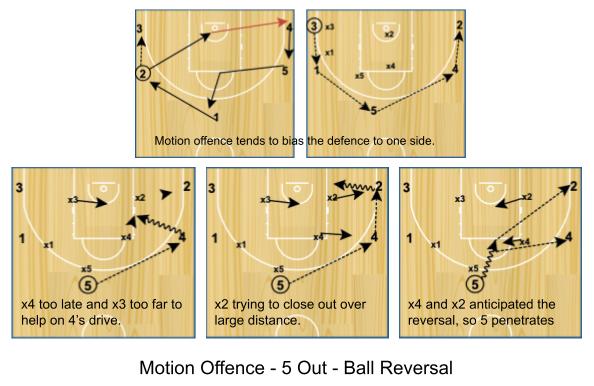 As a dribbler: go at your defender's hip; be a scorer first; get both feet in the paint; jump stop; shot/foot fake to create penetration opportunities.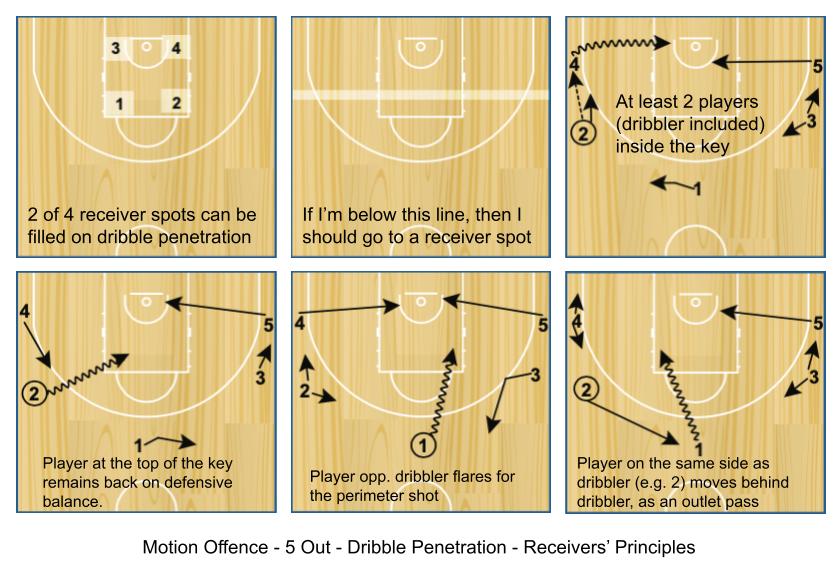 Pick & Roll Ball Handler
Options: penetrate the paint ready to shoot/pass; split between the two defenders; shoot a runner; step-back if on-ball defender goes under the screen.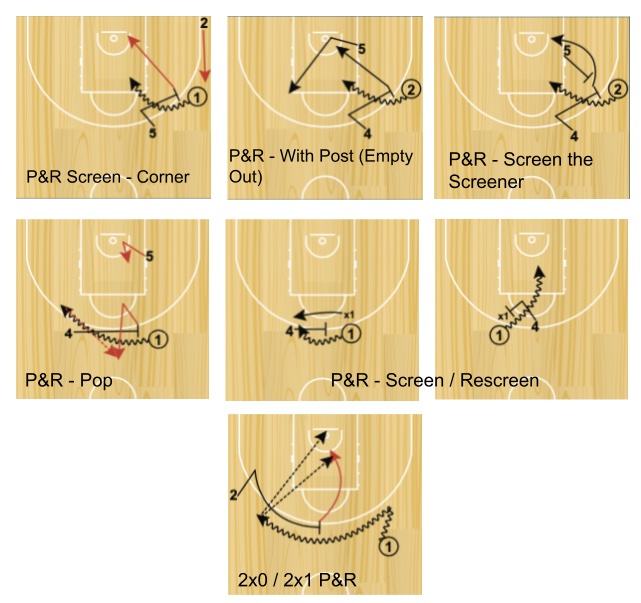 Tip: drive hard to create separation.
Often, a "big" sets the screen for the ball-handling guard.
Defense
Compete every possession. Need to have a care factor.
Physical attributes, e.g. lateral movement.
Know what the opponent wants to do, e.g. do they tend to shoot off a left dribble; where do they [actually] want to go.
Thinking costs you precious half-seconds, that make the difference between a pass interception, and an open look from the opponent. Anticipate. Rondo and LeBron are prime examples of this sort of awareness.
References